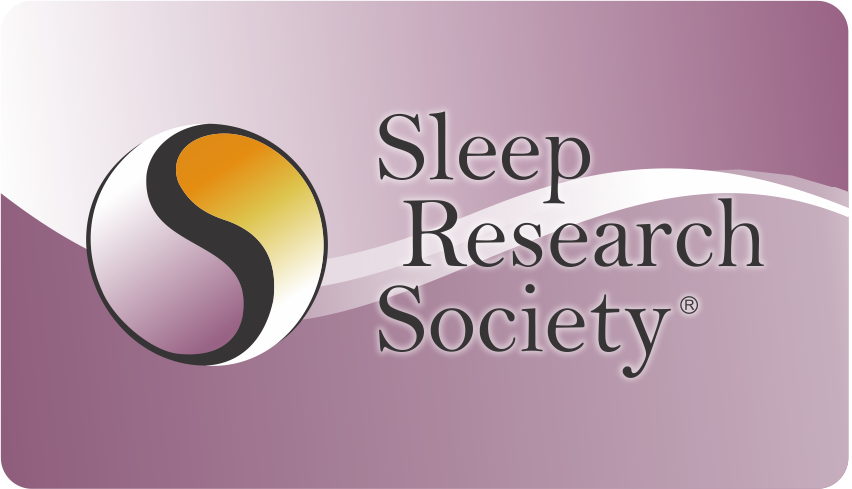 The latest issue of the 
Journal of Clinical Sleep Medicine
 is now available online. Click on the hyperlinks in this email table of contents or log on to 
jcsm.aasm.org
for access to the latest science.
Volume 
14
, Issue 
01
, 
January 15, 2018
Editorials
Commentary
Scientific Investigations
Sleep Architecture in Children With Common Phenotype of Obstructive Sleep Apnea. 9-14.
Peter Durdik, MD, PhD1; Anna Sujanska, MD, PhD1,2; Stanislava Suroviakova, MD1; Melania Evangelisti, MD2; Peter Banovcin, MD, PhD1; Maria Pia Villa, MD, PhD2
Review Articles
Case Reports
Obituaries
In Memoriam: Carole L. Marcus, MBBCh, FAASM. 149-151.
Lourdes M. DelRosso, MD, MSEd, FAASM1; Susan Redline, MD, MPH2,3,4; Carol L. Rosen, MD, FAASM5; David Gozal, MD, MBA6
Letters to the Editor
———————————————————————————–
An objective short sleep insomnia disorder subtype is associated with reduced brain metabolite concentrations *in vivo*: a preliminary magnetic resonance spectroscopy assessment.
<http://click.skem1.com/click/isg45-box0aw-63v0msh6/>; Caroline D Rae, PhD
<http://click.skem1.com/click/isg45-box0ax-63v0msh7/>; Michael A Green, PhD
<http://click.skem1.com/click/isg45-box0ay-63v0msh8/> ; Brendon J Yee, MBCHB, PhD <http://click.skem1.com/click/isg45-box0az-63v0msh9/>; Christopher J Gordon, PhD
---
JOURNAL OF CLINICAL SLEEP MEDICINE
Click on the hyperlinks in this e-mail table of contents or log on to
www.aasmnet.org/jcsm/ for access to the latest science published in *JCSM*.
ADVERTISEMENT
[image: advertisement] <http://www.aasmnet.org/jcsm/adredirect.ashx?id=1239>
ADVERTISEMENT
[image: advertisement] <http://www.aasmnet.org/jcsm/adredirect.ashx?id=1280>
*JCSM Volume 13 / Issue 08 – Tuesday, August 15, 2017*
Commentary
Insomnia in Primary Care: Misreported, Mishandled, and Just Plain Missed.
937-939. <http://www.aasmnet.org/jcsm/ViewAbstract.aspx?pid=31066>
Michael A. Grandner, PhD, MTR, CBSM, FAASM1,2; Subhajit Chakravorty, MD3,4
Scientific Investigations
Change in End-Expiratory Lung Volume During Sleep in Patients at Risk for
Obstructive Sleep Apnea. 941-947.
<http://www.aasmnet.org/jcsm/ViewAbstract.aspx?pid=31067>
Patrick Koo, MD, ScM; Eric J. Gartman, MD; Jigme M. Sethi, MD; Eyad Kawar,
MD; F. Dennis McCool, MD
Validated Measures of Insomnia, Function, Sleepiness, and Nasal Obstruction
in a CPAP Alternatives Clinic Population. 949-957.
<http://www.aasmnet.org/jcsm/ViewAbstract.aspx?pid=31068> [image: Article
Is Eligible For CME Credits]
Austin S. Lam, BS1; Nancy A. Collop, MD2,3; Donald L. Bliwise, PhD2,4; Raj
C. Dedhia, MD, MS2,5
Allergic and Non-Allergic Rhinitis Are Common in Obstructive Sleep Apnea
but Not Associated With Disease Severity. 959-966.
<http://www.aasmnet.org/jcsm/ViewAbstract.aspx?pid=31069>
Ming Zheng, MD1,2; Xiangdong Wang, MD1,2; Siqi Ge, MS3; Ying Gu1; Xiu Ding1;
Yuhuan Zhang4; Jingying Ye, MD4; Luo Zhang, PhD1,2,5
Self-Reported Sleep Quality, Duration, and Health-Related Quality of Life
in Older Chinese: Evidence From a Rural Town in Suzhou, China. 967-974.
<http://www.aasmnet.org/jcsm/ViewAbstract.aspx?pid=31070>
Chen-Wei Pan, MD, PhD1; Xiaoling Cong, Bsc2; Hui-Jun Zhou, MD, MSc, PhD3;
Jing Li, PhD4; Hong-Peng Sun, PhD1; Yong Xu, MSc1; Pei Wang, MSc, PhD5,6
Success of Tonsillectomy for Obstructive Sleep Apnea in Children With Down
Syndrome. 975-980. <http://www.aasmnet.org/jcsm/ViewAbstract.aspx?pid=31071>
David G. Ingram, MD1; Amanda G. Ruiz, BA2; Dexiang Gao, PhD3; Norman R.
Friedman, MD2
High-Flow, Heated, Humidified Air Via Nasal Cannula Treats CPAP-Intolerant
Children With Obstructive Sleep Apnea. 981-989.
<http://www.aasmnet.org/jcsm/ViewAbstract.aspx?pid=31072>
Stephen Hawkins, MD1,2; Stephanie Huston, BS1; Kristen Campbell, BS3; Ann
Halbower, MD1,2
Veterans Affairs Primary Care Provider Perceptions of Insomnia Treatment.
991-999. <http://www.aasmnet.org/jcsm/ViewAbstract.aspx?pid=31073> [image:
Article Is Eligible For CME Credits]
Christi S. Ulmer, PhD, CBSM1,2; Hayden B. Bosworth, PhD1,3; Jean C.
Beckham, PhD2,4; Anne Germain, PhD5; Amy S. Jeffreys, MStat1; David
Edelman, MD1,6; Stephanie Macy, BS1; Angela Kirby, MA4; Corrine I. Voils,
PhD7,8
Binge Viewing, Sleep, and the Role of Pre-Sleep Arousal. 1001-1008.
<http://www.aasmnet.org/jcsm/ViewAbstract.aspx?pid=31062>
Liese Exelmans, MA1; Jan Van den Bulck, DSc, PhD2
Emerging Technologies
Evaluation of Continuous Negative External Pressure (cNEP) for the
Treatment of Obstructive Sleep Apnea: A Pilot Study. 1009-1012.
<http://www.aasmnet.org/jcsm/ViewAbstract.aspx?pid=31063>
Jerrold A. Kram, MD, FAASM1; Robyn V. Woidtke, MSN, RN1; Kenneth B. Klein,
MD2; Richard M. Rose, MD3
Case Reports
A Case of "Abnormally Abnormal" Hypoxic Ventilatory Responses: A Novel
NPARM PHOX 2B Gene Mutation. 1013-1015.
<http://www.aasmnet.org/jcsm/ViewAbstract.aspx?pid=31064>
Stefan A. Unger, PhD, MRCPCH1,2; Maude Guillot, MBChB1; Donald S. Urquhart,
MD, FRCPCH1,2
Parental Fitness Questioned on the Grounds of Narcolepsy: Presentation of
Two Cases. 1017-1018.
<http://www.aasmnet.org/jcsm/ViewAbstract.aspx?pid=31065>
Laura Barbero, MD1; Annamaria Govi, MD1; Fabio Pizza, MD, PhD2,3; Giuseppe
Plazzi, MD2,3; Francesca Ingravallo, MD, PhD1,3
---
The Prevalence of Sleep Apnea in Type B Aortic Dissection: Implications for
False Lumen Thrombosis <http://click.skem1.com/click/k404v-c2pl0j-63v0msh5/>
Ling Wang, MD <http://click.skem1.com/click/k404v-c2pl0k-63v0msh6/>; Jiyan
Chen, MD <http://click.skem1.com/click/k404v-c2pl0l-63v0msh7/>; Guangxi Li,
MD <http://click.skem1.com/click/k404v-c2pl0m-63v0msh8/>; Songyuan Luo, MD
<http://click.skem1.com/click/k404v-c2pl0n-63v0msh9/>; Rui Wang, MD
<http://click.skem1.com/click/k404v-c2pl0o-63v0msh0/> …
Effect of Sleeping Position on Upper Airway Patency in Obstructive Sleep
Apnea Is Determined by the Pharyngeal Structure Causing Collapse
<http://click.skem1.com/click/k404v-c2pl0p-63v0msh1/>
Melania Marques, MD
<http://click.skem1.com/click/k404v-c2pl0q-63v0msh2/> ; Pedro
R. Genta, MD <http://click.skem1.com/click/k404v-c2pl0r-63v0msh3/>; Scott
A. Sands, PhD <http://click.skem1.com/click/k404v-c2pl0s-63v0msh4/>; Ali
Azarbazin, PhD <http://click.skem1.com/click/k404v-c2pl0t-63v0msh5/>; Camila
de Melo, MSc <http://click.skem1.com/click/k404v-c2pl0u-63v0msh6/> …
Editor's Choice
Laser-Assisted Uvulopalatoplasty for Obstructive Sleep Apnea: A Systematic
Review and Meta-Analysis
<http://click.skem1.com/click/k404v-c2pl0v-63v0msh7/>
Macario Camacho, MD <http://click.skem1.com/click/k404v-c2pl0w-63v0msh8/>; N.
Blaine Nesbitt, MPhys, BS
<http://click.skem1.com/click/k404v-c2pl0x-63v0msh9/>; Evan Lambert, BS
<http://click.skem1.com/click/k404v-c2pl0y-63v0msh0/>; Sungjin A. Song, MD
<http://click.skem1.com/click/k404v-c2pl0z-63v0msh1/>; Edward T. Chang, MD,
MS <http://click.skem1.com/click/k404v-c2pl10-63v0msh8/> …
Symptomless Multi-Variable Apnea Prediction Index Assesses Obstructive
Sleep Apnea Risk and Adverse Outcomes in Elective Surgery
<http://click.skem1.com/click/k404v-c2pl11-63v0msh9/>
M Melanie Lyons, PhD, MSN, ACNP
<http://click.skem1.com/click/k404v-c2pl12-63v0msh0/>; Brendan T Keenan, MS
<http://click.skem1.com/click/k404v-c2pl13-63v0msh1/>; Junxin Li, PhD, MSN
<http://click.skem1.com/click/k404v-c2pl14-63v0msh2/>; Tanya Khan, BA
<http://click.skem1.com/click/k404v-c2pl15-63v0msh3/> ; Nabil Elkassabany,
MD, MSCE <http://click.skem1.com/click/k404v-c2pl16-63v0msh4/> …
Patient-Reported Usability of Positive Airway Pressure Equipment Is
Associated With Adherence in Older Adults
<http://click.skem1.com/click/k404v-c2pl17-63v0msh5/>
Constance H. Fung, MD, MS
<http://click.skem1.com/click/k404v-c2pl18-63v0msh6/> ; Jennifer L. Martin,
PhD <http://click.skem1.com/click/k404v-c2pl19-63v0msh7/>; Ron D. Hays, PhD
<http://click.skem1.com/click/k404v-c2pl1a-63v0msh7/>; Emily S. Patterson,
PhD <http://click.skem1.com/click/k404v-c2pl1b-63v0msh8/>; Ravi Aysola, MD
<http://click.skem1.com/click/k404v-c2pl1c-63v0msh9/> …
<>
Sleep in Childhood and Adolescence
Longitudinal Cardiovascular Outcomes of Sleep Disordered Breathing in
Children: A Meta-Analysis and Systematic Review
<http://click.skem1.com/click/k404v-c2pl1d-63v0msh0/>
Zarmina Ehsan, MD <http://click.skem1.com/click/k404v-c2pl1e-63v0msh1/>; Stacey
L. Ishman, MD <http://click.skem1.com/click/k404v-c2pl1f-63v0msh2/> ; Thomas
R. Kimball, MD <http://click.skem1.com/click/k404v-c2pl1g-63v0msh3/>; Nanhua
Zhang, PhD <http://click.skem1.com/click/k404v-c2pl1h-63v0msh4/>; Yuanshu
Zou, PhD <http://click.skem1.com/click/k404v-c2pl1i-63v0msh5/> …
Sleep Duration, Snoring Prevalence, Obesity, and Behavioral Problems in a
Large Cohort of Primary School Students in Japan
<http://click.skem1.com/click/k404v-c2pl1j-63v0msh6/>
Naoko Sakamoto, PhD
<http://click.skem1.com/click/k404v-c2pl1k-63v0msh7/>; David
Gozal, MD, MBA <http://click.skem1.com/click/k404v-c2pl1l-63v0msh8/>; Dale
L. Smith, PhD <http://click.skem1.com/click/k404v-c2pl1m-63v0msh9/>; Limin
Yang, MD, PhD <http://click.skem1.com/click/k404v-c2pl1n-63v0msh0/> ; Noriko
Morimoto, MD, PhD <http://click.skem1.com/click/k404v-c2pl1o-63v0msh1/> …
Validation of the Sonomat Against PSG and Quantitative Measurement of
Partial Upper Airway Obstruction in Children With Sleep-Disordered Breathing
<http://click.skem1.com/click/k404v-c2pl1p-63v0msh2/>
Mark B. Norman, BSc, PhD
<http://click.skem1.com/click/k404v-c2pl1q-63v0msh3/>; Sonia M. Pithers, B
Biol Ecol (Hons1) <http://click.skem1.com/click/k404v-c2pl1r-63v0msh4/>; Arthur
Y. Teng, MBBS, DipPaed, FRACP
<http://click.skem1.com/click/k404v-c2pl1s-63v0msh5/>; Karen A. Waters,
MBBS, PhD <http://click.skem1.com/click/k404v-c2pl1t-63v0msh6/>; Colin E.
Sullivan, MBBS, PhD <http://click.skem1.com/click/k404v-c2pl1u-63v0msh7/>
Editor's Choice
How Many Sleep Diary Entries Are Needed to Reliably Estimate Adolescent
Sleep? <http://click.skem1.com/click/k404v-c2pl1v-63v0msh8/>
Michelle A. Short, PhD <http://click.skem1.com/click/k404v-c2pl1w-63v0msh9/>;
Teresa Arora, PhD
<http://click.skem1.com/click/k404v-c2pl1x-63v0msh0/> ; Michael
Gradisar, PhD <http://click.skem1.com/click/k404v-c2pl1y-63v0msh1/>; Shahrad
Taheri, PhD, MBBS, FRCP
<http://click.skem1.com/click/k404v-c2pl1z-63v0msh2/>; Mary A. Carskadon,
PhD <http://click.skem1.com/click/k404v-c2pl20-63v0msh9/>
Family Income and Material Deprivation: Do They Matter for Sleep Quality
and Quantity in Early Life? Evidence From a Longitudinal Study
<http://click.skem1.com/click/k404v-c2pl21-63v0msh0/>
Marta Barazzetta, PhD <http://click.skem1.com/click/k404v-c2pl22-63v0msh1/>;
Simone Ghislandi, DPhil
<http://click.skem1.com/click/k404v-c2pl23-63v0msh2/>
<>
Tourette Syndrome as an Independent Risk Factor for Subsequent Sleep
Disorders in Children: A Nationwide Population-Based Case–Control Study
<http://click.skem1.com/click/k404v-c2pl24-63v0msh3/>
Wang-Tso Lee, MD, PhD <http://click.skem1.com/click/k404v-c2pl25-63v0msh4/>;
Hui-Ling Huang, PhD <http://click.skem1.com/click/k404v-c2pl26-63v0msh5/>; Lee
Chin Wong, MD <http://click.skem1.com/click/k404v-c2pl27-63v0msh6/>; Wen-Chin
Weng, MD, PhD <http://click.skem1.com/click/k404v-c2pl28-63v0msh7/>; Tamara
Vasylenko, MS <http://click.skem1.com/click/k404v-c2pl29-63v0msh8/> …
The Relationship Between Estrogen and the Decline in Delta Power During
Adolescence <http://click.skem1.com/click/k404v-c2pl2a-63v0msh8/>
Andrew W. McHill, PhD <http://click.skem1.com/click/k404v-c2pl2b-63v0msh9/>;
Elizabeth B. Klerman, MD, PhD
<http://click.skem1.com/click/k404v-c2pl2c-63v0msh0/> ; Bridgette Slater, BA
<http://click.skem1.com/click/k404v-c2pl2d-63v0msh1/>; Tairmae Kangarloo, BS
<http://click.skem1.com/click/k404v-c2pl2e-63v0msh2/>; Piotr W. Mankowski,
BSc <http://click.skem1.com/click/k404v-c2pl2f-63v0msh3/> …
Neurological Disorders
Orexin and Epilepsy: Potential Role of REM Sleep
<http://click.skem1.com/click/k404v-c2pl2g-63v0msh4/>
Marcus C. Ng, MD <http://click.skem1.com/click/k404v-c2pl2h-63v0msh5/>
CD4+ T-Cell Reactivity to Orexin/Hypocretin in Patients With Narcolepsy
Type 1[image: border=] <http://click.skem1.com/click/k404v-c2pl2i-63v0msh6/>
Melanie Ramberger, PhD <http://click.skem1.com/click/k404v-c2pl2j-63v0msh7/>;
Birgit Högl, MD <http://click.skem1.com/click/k404v-c2pl2k-63v0msh8/>; Ambra
Stefani, MD <http://click.skem1.com/click/k404v-c2pl2l-63v0msh9/>; Thomas
Mitterling, MD <http://click.skem1.com/click/k404v-c2pl2m-63v0msh0/> ; Markus
Reindl, PhD <http://click.skem1.com/click/k404v-c2pl2n-63v0msh1/> …
Periodic Limb Movements and White Matter Hyperintensities in First-Ever
Minor Stroke or High-Risk Transient Ischemic Attack
<http://click.skem1.com/click/k404v-c2pl2o-63v0msh2/>
Mark I. Boulos, MD, MSc
<http://click.skem1.com/click/k404v-c2pl2p-63v0msh3/> ; Brian J. Murray, MD
<http://click.skem1.com/click/k404v-c2pl2q-63v0msh4/>; Ryan T. Muir, BHSc
<http://click.skem1.com/click/k404v-c2pl2r-63v0msh5/>; Fuqiang Gao, MD
<http://click.skem1.com/click/k404v-c2pl2s-63v0msh6/>; Gregory M. Szilagyi,
BSc <http://click.skem1.com/click/k404v-c2pl2t-63v0msh7/> …
Periodic Limb Movements During Sleep Mimicking REM Sleep Behavior Disorder:
A New Form of Periodic Limb Movement Disorder
<http://click.skem1.com/click/k404v-c2pl2u-63v0msh8/>
Carles Gaig, MD <http://click.skem1.com/click/k404v-c2pl2v-63v0msh9/>; Alex
Iranzo, MD <http://click.skem1.com/click/k404v-c2pl2w-63v0msh0/>; Montserrat
Pujol, MD <http://click.skem1.com/click/k404v-c2pl2x-63v0msh1/> ; Hernando
Perez, MD <http://click.skem1.com/click/k404v-c2pl2y-63v0msh2/>; Joan
Santamaria, MD <http://click.skem1.com/click/k404v-c2pl2z-63v0msh3/>
Incident Cardiovascular Events and Death in Individuals With Restless Legs
Syndrome or Periodic Limb Movements in Sleep: A Systematic Review
<http://click.skem1.com/click/k404v-c2pl30-63v0msh0/>
Tetyana Kendzerska, MD, PhD
<http://click.skem1.com/click/k404v-c2pl31-63v0msh1/>; Maneesha Kamra, MD
<http://click.skem1.com/click/k404v-c2pl32-63v0msh2/>; Brian J. Murray, MD
<http://click.skem1.com/click/k404v-c2pl33-63v0msh3/>; Mark I. Boulos, MD,
MSc <http://click.skem1.com/click/k404v-c2pl34-63v0msh4/>
Sleep Disturbance May Alter White Matter and Resting State Functional
Connectivities in Parkinson's Disease
<http://click.skem1.com/click/k404v-c2pl35-63v0msh5/>
Seok Jong Chung, MD
<http://click.skem1.com/click/k404v-c2pl36-63v0msh6/>; Yong-Ho
Choi, MS <http://click.skem1.com/click/k404v-c2pl37-63v0msh7/>; Hunki Kwon,
MS <http://click.skem1.com/click/k404v-c2pl38-63v0msh8/> ; Yeong-Hun Park
<http://click.skem1.com/click/k404v-c2pl39-63v0msh9/>; Hyuk Jin Yun, PhD
<http://click.skem1.com/click/k404v-c2pl3a-63v0msh9/> …
Psychiatric Disorders
Editor's Choice
An Aggregate Measure of Sleep Health Is Associated With Prevalent and
Incident Clinically Significant Depression Symptoms Among
Community-Dwelling Older Women
<http://click.skem1.com/click/k404v-c2pl3b-63v0msh0/>
Ryuji Furihata, MD, PhD
<http://click.skem1.com/click/k404v-c2pl3c-63v0msh1/>; Martica H. Hall, PhD
<http://click.skem1.com/click/k404v-c2pl3d-63v0msh2/>; Katie L. Stone, PhD
<http://click.skem1.com/click/k404v-c2pl3e-63v0msh3/> ; Sonia
Ancoli-Israel, PhD
<http://click.skem1.com/click/k404v-c2pl3f-63v0msh4/>; Stephen
F. Smagula, PhD <http://click.skem1.com/click/k404v-c2pl3g-63v0msh5/> …
Sleep Disturbance and Short Sleep as Risk Factors for Depression and
Perceived Medical Errors in First-Year Residents
<http://click.skem1.com/click/k404v-c2pl3h-63v0msh6/>
David A. Kalmbach, PhD <http://click.skem1.com/click/k404v-c2pl3i-63v0msh7/>;
J. Todd Arnedt, PhD
<http://click.skem1.com/click/k404v-c2pl3j-63v0msh8/>; Peter
X. Song, PhD <http://click.skem1.com/click/k404v-c2pl3k-63v0msh9/>; Constance
Guille, MD <http://click.skem1.com/click/k404v-c2pl3l-63v0msh0/>; Srijan
Sen, MD, PhD <http://click.skem1.com/click/k404v-c2pl3m-63v0msh1/>
Sleep Cognition and Behavior
Using Oscillating Sounds to Manipulate Sleep Spindles
<http://click.skem1.com/click/k404v-c2pl3n-63v0msh2/>
James W. Antony, PhD <http://click.skem1.com/click/k404v-c2pl3o-63v0msh3/>; Ken
A. Paller, PhD <http://click.skem1.com/click/k404v-c2pl3p-63v0msh4/>
The Benefit of Directed Forgetting Persists After a Daytime Nap: The Role
of Spindles and Rapid Eye Movement Sleep in the Consolidation of Relevant
Memories <http://click.skem1.com/click/k404v-c2pl3q-63v0msh5/>
Borbála Blaskovich, MA <http://click.skem1.com/click/k404v-c2pl3r-63v0msh6/>
; Ágnes Szőllősi, MA
<http://click.skem1.com/click/k404v-c2pl3s-63v0msh7/>; Ferenc
Gombos, MA <http://click.skem1.com/click/k404v-c2pl3t-63v0msh8/>; Mihály
Racsmány, PhD <http://click.skem1.com/click/k404v-c2pl3u-63v0msh9/>; Péter
Simor, PhD <http://click.skem1.com/click/k404v-c2pl3v-63v0msh0/>
Enhanced Memory Consolidation Via Automatic Sound Stimulation During
Non-REM Sleep[image: border=]
<http://click.skem1.com/click/k404v-c2pl3w-63v0msh1/>
Miika M. Leminen, MPsych
<http://click.skem1.com/click/k404v-c2pl3x-63v0msh2/>; Jussi Virkkala, PhD
<http://click.skem1.com/click/k404v-c2pl3y-63v0msh3/> ; Emma Saure, MPsych
<http://click.skem1.com/click/k404v-c2pl3z-63v0msh4/>; Teemu Paajanen,
MPsych <http://click.skem1.com/click/k404v-c2pl40-63v0msh1/>; Phyllis C.
Zee, MD, PhD <http://click.skem1.com/click/k404v-c2pl41-63v0msh2/> …
Signal-to-Noise Ratio in PVT Performance as a Cognitive Measure of the
Effect of Sleep Deprivation on the Fidelity of Information Processing
<http://click.skem1.com/click/k404v-c2pl42-63v0msh3/>
Venkata P. Chavali, BS <http://click.skem1.com/click/k404v-c2pl43-63v0msh4/>;
Samantha M. Riedy, BS <http://click.skem1.com/click/k404v-c2pl44-63v0msh5/>;
Hans P.A. Van Dongen, PhD
<http://click.skem1.com/click/k404v-c2pl45-63v0msh6/>
Sleep Duration/Sleep Quality
Changes in Sleep Duration, Quality, and Medication Use Are Prospectively
Associated With Health and Well-being: Analysis of the UK Household
Longitudinal Study <http://click.skem1.com/click/k404v-c2pl46-63v0msh7/>
Nicole K. Y. Tang, DPhil, CPsych
<http://click.skem1.com/click/k404v-c2pl47-63v0msh8/>; Mark Fiecas, PhD
<http://click.skem1.com/click/k404v-c2pl48-63v0msh9/> ; Esther F. Afolalu,
MSc <http://click.skem1.com/click/k404v-c2pl49-63v0msh0/>; Dieter Wolke, PhD
<http://click.skem1.com/click/k404v-c2pl4a-63v0msh0/>
Basic Science
Development of Circadian Sleep Regulation in the Rat: A Longitudinal Study
Under Constant Conditions
<http://click.skem1.com/click/k404v-c2pl4b-63v0msh1/>
Marcos G. Frank, PhD
<http://click.skem1.com/click/k404v-c2pl4c-63v0msh2/>; Norman
F. Ruby, PhD <http://click.skem1.com/click/k404v-c2pl4d-63v0msh3/>; Horace
Craig Heller, PhD <http://click.skem1.com/click/k404v-c2pl4e-63v0msh4/>; Paul
Franken, PhD <http://click.skem1.com/click/k404v-c2pl4f-63v0msh5/>
Prolonged Exposures to Intermittent Hypoxia Promote Visceral White Adipose
Tissue Inflammation in a Murine Model of Severe Sleep Apnea: Effect of
Normoxic Recovery <http://click.skem1.com/click/k404v-c2pl4g-63v0msh6/>
Alex Gileles-Hillel, MD
<http://click.skem1.com/click/k404v-c2pl4h-63v0msh7/>; Isaac Almendros, PhD
<http://click.skem1.com/click/k404v-c2pl4i-63v0msh8/> ; Abdelnaby Khalyfa,
PhD <http://click.skem1.com/click/k404v-c2pl4j-63v0msh9/>; Recep
Nigdelioglu, MD <http://click.skem1.com/click/k404v-c2pl4k-63v0msh0/>;
Zhuanhong
Qiao, PhD <http://click.skem1.com/click/k404v-c2pl4l-63v0msh1/> …
Sleep and Metabolism
Long-Term Maintenance of Therapeutic Gains Associated With
Cognitive-Behavioral Therapy for Insomnia Delivered Alone or Combined With
Zolpidem <http://click.skem1.com/click/k404v-c2pl4m-63v0msh2/>
Simon Beaulieu-Bonneau, PhD
<http://click.skem1.com/click/k404v-c2pl4n-63v0msh3/>; Hans Ivers, PhD
<http://click.skem1.com/click/k404v-c2pl4o-63v0msh4/>; Bernard Guay, MD
<http://click.skem1.com/click/k404v-c2pl4p-63v0msh5/>; Charles M. Morin, PhD
<http://click.skem1.com/click/k404v-c2pl4q-63v0msh6/>
Mediterranean Diet and Changes in Sleep Duration and Indicators of Sleep
Quality in Older Adults
<http://click.skem1.com/click/k404v-c2pl4r-63v0msh7/>
Marcela Z. Campanini, MS
<http://click.skem1.com/click/k404v-c2pl4s-63v0msh8/>; Pilar
Guallar-Castillón, MD <http://click.skem1.com/click/k404v-c2pl4t-63v0msh9/>;
Fernando Rodríguez-Artalejo, MD
<http://click.skem1.com/click/k404v-c2pl4u-63v0msh0/>; Esther Lopez-Garcia,
PhD <http://click.skem1.com/click/k404v-c2pl4v-63v0msh1/>
Insomnia
Sleep Perception and Misperception in Chronic Cocaine Users During
Abstinence <http://click.skem1.com/click/k404v-c2pl4w-63v0msh2/>
Sarah E. Hodges, BA
<http://click.skem1.com/click/k404v-c2pl4x-63v0msh3/>; Brian
Pittman, MS <http://click.skem1.com/click/k404v-c2pl4y-63v0msh4/>; Peter T.
Morgan, MD, PhD <http://click.skem1.com/click/k404v-c2pl4z-63v0msh5/>